Special Events Coordinator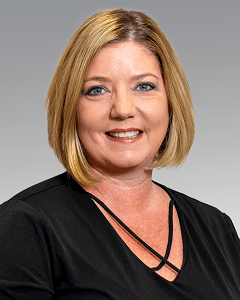 Gina Downs is a dedicated and innovative professional who proudly serves as the Special Events Director at the League City Regional Chamber of Commerce. With a shared passion for creating memorable and impactful experiences, Gina is committed to fostering community engagement and contributing to the growth and prosperity of League City.
Gina brings a wealth of experience and a fresh perspective to the Chamber's management team. With a background in event planning and a keen eye for detail, she is poised to take the Chamber's events to new heights. Through creativity, strategic thinking, and a strong focus on collaboration, Gina is dedicated to curating a diverse range of events that cater to the unique needs and interests of the League City community.
As the Special Events Director, Gina understands the importance of cultivating relationships and strategic partnerships. She is committed to working closely with local businesses, organizations, and community leaders to create mutually beneficial opportunities and drive economic growth in League City. Through a combination of traditional and innovative event concepts, she aims to attract both local and regional participants, enhancing the Chamber's reach and impact.
Married to her high school sweetheart, Jody, for over 31 years, Gina's love for her family is paramount. Together, they have a son named Jaden. She cherishes the time spent with her husband and son, often cooking up delicious family meals and embarking on adventures together.
Gina is a visionary event director who is eager to contribute to the League City Regional Chamber of Commerce's mission of supporting local businesses and building a thriving, close-knit community. Her commitment to excellence, creative flair, and exceptional organizational skills make her an invaluable asset to the Chamber. As the Special Events Director, Gina is dedicated to creating dynamic, engaging, and successful events that will further the goals and aspirations of League City.