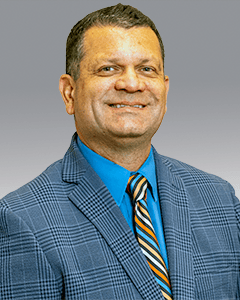 As President/CEO of the League City Regional Chamber of Commerce, Bryan is responsible for leading the organization towards its mission, goals and objectives.
He's grateful to have served over 25 years managing and leading nonprofit organizations in the areas of operations, membership development, fundraising, staffing and training, HR, managing financials, volunteer development, and risk management efforts.
His education includes a B.S. in Health Promotion, and an M.S. in Non-Profit Administration and Management. Bryan has a passion for helping individuals, businesses and communities thrive through collaboration, communication,  and common goals.
In his spare time, Bryan enjoys hiking and camping, exercising, volunteering, and watching and attending sporting events.  Bryan has 2 sons, Garner and Hudson, ages 19 and 17, and loves spending time with them and his greater family.
He looks forward to leading the Chamber into a successful future in support of the local business and economy!